"Working with OPM was a great experience. Their expertise has proved to a real asset to us and we always look forward to seeing what exciting new ideas they bring to us. Cheryl always goes the extra mile for her clients and always offers a very tailored service. I hope to work with OPM a great deal more in the future."
Mark Wilson – FSA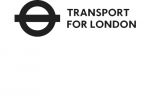 "It has been a pleasure working with OPM over the last four years. They have consistently delivered to a high standard and have been an invaluable support to the business." 
Charlotte Eade – Senior Project Manager, Transport for London

"Cheryl is great at getting to the core of an issue and establishing actionable next steps. At the end of a session, I always feel something has been accomplished and I am clearer on immediate action items."
Coaching Client, London Business School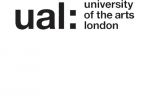 "The expertise and confidence that Cheryl transmits developed a very positive atmosphere during the training. The level of readiness to listen to the group and give the right feedback has been an uplifting experience during the Time Effectiveness training. Cheryl gives the right amount of motivation that help to absorb new skills, which can be applicable right away in the working place. The pace of the training has been very well managed, with group workflow dynamics and learning exercises."
Jerneja Rebernak – EU Research and Enterprise Coordinator, University of the Arts London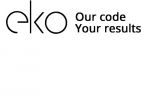 "A leading and much sort after Occupational Psychologist with a solid track record. Cheryl and her team are commercially astute, driven and enthusiastic, a pleasure to work with." 
Guy Reece – Managing Director, EKO UK LTD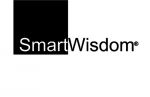 "I would thoroughly recommend OPM to others who are looking at engaging with their clients and colleagues at a higher level. To put it simply, they have been instrumental in revolutionising SmartWisdom."
Jonathan Kemp – SmartWisdom

"Naomi was amazing, she took the time to explain what was going to happen and then asked me a number of questions to ensure I understood and I was comfortable. Naomi made it so easy for me to gain her trust and I was probably able to share more with Naomi about my issues with writing, spelling and grammar etc than I have probably shared with anyone.
The three sessions I had with Naomi flew by. I definitely feel less stressed/worried about the situation now. Naomi helped me to focus on the positive aspects rather than focusing on the negatives which I have been doing. Naomi provided me with coping mechanisms and helped me turn my working day around 180 degrees to focus on the more difficult aspects of my work first."
Martin – The Scottish Government
"I found it a very positive experience. I was never diagnosed at school with my dyslexia and so I never received any formal help with learning strategies. The coach was excellent and helped talk through these and made me realise that there are better ways to manage my day to day work. I felt that things were explained to me in an accessible way and I have a much better understanding of my strengths."
Coaching Client – The Scottish Government
"I thought the sessions went really well, I learned a lot about myself and dyslexia. I found the sessions very beneficial and useful. I feel more confident in my role as an agricultural officer. My coach was great to work with and very helpful and understood all my needs. She supplied me with useful information, documents and links to help me gain more confidence when writing emails. I want to thank my coach for her time and effort, I very much appreciate it."
Amy Douglas – The Scottish Government
"I have honestly found the sessions to be life changing. I have a different mind-set to the one I had before I had my first session with Naomi. Having the time and space to do a deep dive into my brain has been amazing. I've now got evidence that I can do things I didn't think I could. I understand so much more about my brain and the strengths I have. I can rationalise, understand, and be kind to myself in situations where I would have previously been upset and think I was slow or stupid. I'm not!
I've unlocked a part of me that I always thought was lingering, but I couldn't access. And now I know I have capabilities, skills and expertise that I can use for the positive to improve my productivity, confidence and self-worth. It's been a brilliant experience. I can't thank Naomi enough. She is brilliant."
Suzie – The Scottish Government
"Naomi really understands my brain like no one has ever done before, this has had a transformational effect on my life that is immeasurable."
Coaching Client – The Scottish Government